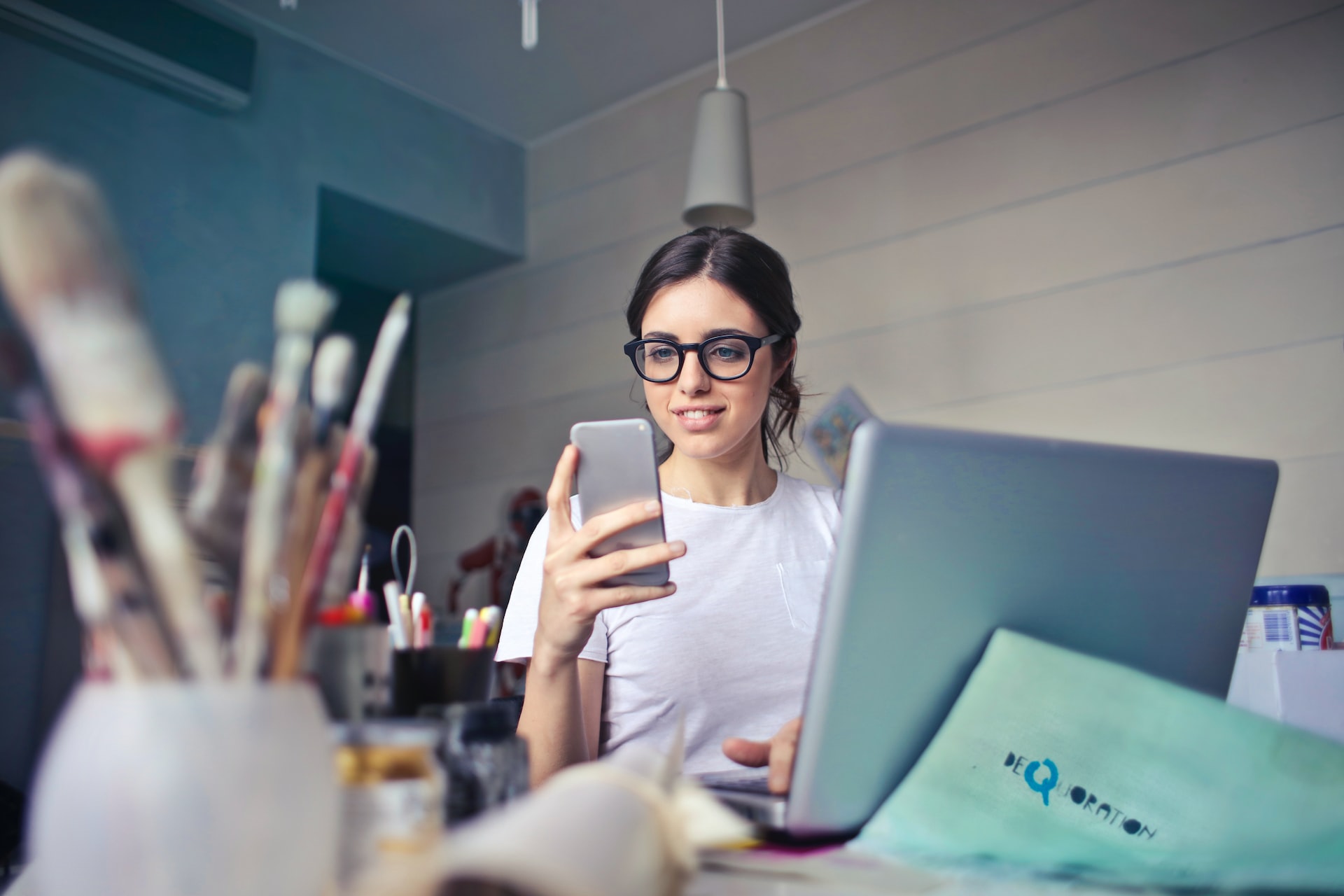 In a perfect world, your business would run like a well-oiled machine. Your products and services would hit the mark every time. Everyone would be happy ‒ you, your customers, and your employees.
But as we all know, the world isn't perfect. And despite your best efforts, sometimes things fall between the cracks, often due to circumstances beyond your control or a simple mistake. Unfortunately, even the smallest misstep can snowball into a massive crisis that takes on a life of its own. 
In our digital world, it just takes a few seconds for mistakes and controversies to get posted and amplified on social networks, news reports, and other public forums. Once that happens, any search for your business will be riddled with negativity – something that's difficult (and sometimes impossible) to recover from. A less-than-stellar online reputation can result in something as small as a single customer selecting your competitor over you to a full-scale boycott of your brand.
Case in point: In 2017, a video of a passenger being forcibly dragged off a United Airlines flight went viral. As a direct result of that incident, United Airlines sacrificed an estimated $1bn in value. 
Of course, the opposite also holds true. A good online reputation will boost your popularity, help you engage customers, and build your brand as an employer of choice among job seekers. A carefully crafted reputation management strategy makes business sense. It's the key to protecting yourself against unwelcome crises or controversies and building credibility, trust, and loyalty with your stakeholder base.
In this guide, we'll step through the concept of online reputation management and explore the tools and tactics you can adopt to build a solid image online.
What Is Online Reputation Management?
Online reputation management is the practice of influencing the narrative or reputation of a business or brand online. Essentially, it means getting intentional about building, shaping, and optimising the public perception of your brand on digital channels. 
Who Needs It?
Every business should take the time to understand online reputation management and consider which approaches to adopt to inspire trust in their brand.
Many small businesses make the mistake of assuming online reputation management is something only big brands with deep pockets need and can afford. However, if you fail to pay attention to it, you're effectively putting your company's fate in other people's hands. 
What are the Components of an Online Reputation?
Your online reputation is made up of all the public opinions about your organisation regarding the quality of your goods and services and your credibility and trustworthiness.
Many channels are available on the internet for people to post their opinions about brands; for example, Yelp, TripAdvisor, and Trustpilot. It's up to you to keep close tabs on all the comments and conversations that involve your brand and take the appropriate action. 
Why Is Managing Your Online Reputation So Important?
Let's take a detailed look at some compelling reasons for investing in online reputation management:
It Builds Customer Trust and Loyalty
These statistics underscore the criticality of building customer trust and loyalty: 
81% of customers make decisions based on their trust in a brand.
52% of customers go out of their way to purchase from brands they're loyal to.
Loyal customers pay an average of 33% more per order.
Increasing a brand's customer retention rate by 5% can lead to profit increases of up to 95%.
Acquiring new customers costs five times more than retaining returning ones.
Building customer trust takes time – yet it can be destroyed in a moment. So, let's understand what it takes to build customers' trust in your brand.
Customers will only trust you if you're transparent – that means being honest, open, receptive, communicative, and willing to accept criticism. You'll also have a better chance of maintaining people's trust if you demonstrate real accountability should things go wrong and are willing to learn from your mistakes.
You Have More Control Should the Worst Happen
Online reputation management is your first defence should something go wrong and negative conversations about your brand start circling online. If you're already monitoring the right digital channels, you can immediately step in and join those conversations to clarify the facts, fix the problem, or defend yourself.
Most social chatter happens in or close to the moment when incidents occur, so being immediately visible and responsive is critical. 
You Can Fix Problems and Do Better
Online reputation management isn't just about getting 5-star reviews every time; it's a strategy that can help you identify longstanding or emerging weak spots and correct them as you uncover them.
This puts you in a strong position to build a healthier business.
It's Not Difficult or Expensive
Online reputation management doesn't have to be as complex and costly as you might think. A small business only needs to invest a few hours a week to effectively manage its online reputation. In addition, there are specialist software providers out there that can help coordinate your efforts at a reasonable price point. 
These partners can automate many processes, such as customer review collection and analysis, to save you even more time.
It Increases Your Worth in the Eyes of Investors
If you decide to sell your business one day, potential investors aren't just going to scrutinise your profit and loss; they're also going to take a long hard look at your online reputation.
A strong brand reputation is one of an organisation's greatest assets. It can significantly boost your business's valuation, so take it seriously. 
5 Steps to Managing Your Company's Reputation Online
A comprehensive online reputation management strategy comprises both proactive and reactive measures. Here are some to consider:
1. Understand Where You Are
To create an effective approach, you need a clear idea of your brand's current public sentiment. The first step is to search for your company on all search engines and analyse the results. Be thorough! Don't just skim the first few results; dig deeper into the first few search engine results pages related to your business.
As you work through the results, classify comments and reviews as either positive, negative, or neutral. 
2. Stake Your Claim to Your Online Space
It's important that you have ownership and control of every profile and account under your company's name. Start by setting up accounts and profiles for your business across all the major online platforms and portals. If you don't have a website, now's the time to set one up. Even if you don't plan to use these accounts and profiles right away, you still need to be in control of them.
By doing this, you can ensure that your company's name will be unavailable for use by others and pre-empt anyone trying to sign up in your business's name to spread misinformation.
3. Set Up Profiles on Prominent Review Sites
Every review site on which your business has a presence is a reflection of your brand reputation. So, be responsive to users who leave reviews on those sites.
Also, ensure all your contact information is up-to-date and complete. Draft an accurate and keyword-rich description of your business so your review site will appear prominently in search results.
4. Set Up Google Alerts
Google Alerts is a tool that lets you enter keywords related to your business so that whenever online news is published about your business, you'll know about it immediately. 
5. Always Respond to Reviews 
Failing to respond to reviews promptly can hurt your business. One study revealed that 42% of consumers complaining on social media expect a response within an hour! It's critical to be active on your social media channels, review sites daily, get Google Alerts, and respond promptly – especially when complaints or negative reviews occur. 
Whenever you get positive reviews, always thank the customer for taking the time to praise your business. If you get compliments from happy customers in person, tell them you're on review sites and invite them to share their experience online. Also, add your review site links to your website and social media pages, making them easy for customers to find.
When feedback is negative, don't get defensive or ignore it. Let the complainant know you're investigating the situation. Share details from the review (day/time the incident happened, staff members involved, etc.) with the appropriate parties and hear their side of what happened. Then, share your findings and proposed resolution with your customer.
Resolver ‒ Championing Better Outcomes for Everyone
At Resolver, we understand that what people say about your business online can make or break your success. We champion better outcomes for everyone.
We offer a full suite of consumer and business services, combining the UK's biggest free online complaint and problem-solving website and impactful online presence solutions for businesses of all sizes. 
Our Reputation Management Services bring all the factors that contribute to your business's online presence together in one place so that you can take control of your online reputation. With us, you can monitor your reputation and be notified when someone leaves a new review anywhere on the internet.
Resolver Pro enables you to respond to feedback and resolve complaints in one centralised portal. You'll get your business page and a CMS portal for your business to view any issues and enhance customer service and brand reputation. We've also got you covered when it comes to hyper-local SEO ‒ making each of your locations as findable as possible online when someone is searching for a local store. We'll provide the necessary tools and services to manage business listings across the UK search ecosystem, monitor and respond to reviews, and help with your social media efforts. 
Resolver Feedback makes it easier than ever for your customers to review your business, which in turn allows you to hear directly from them about the things that you're doing well and identify problems before they become difficult or costly to tackle. 
Ready to learn more? Get in touch today.