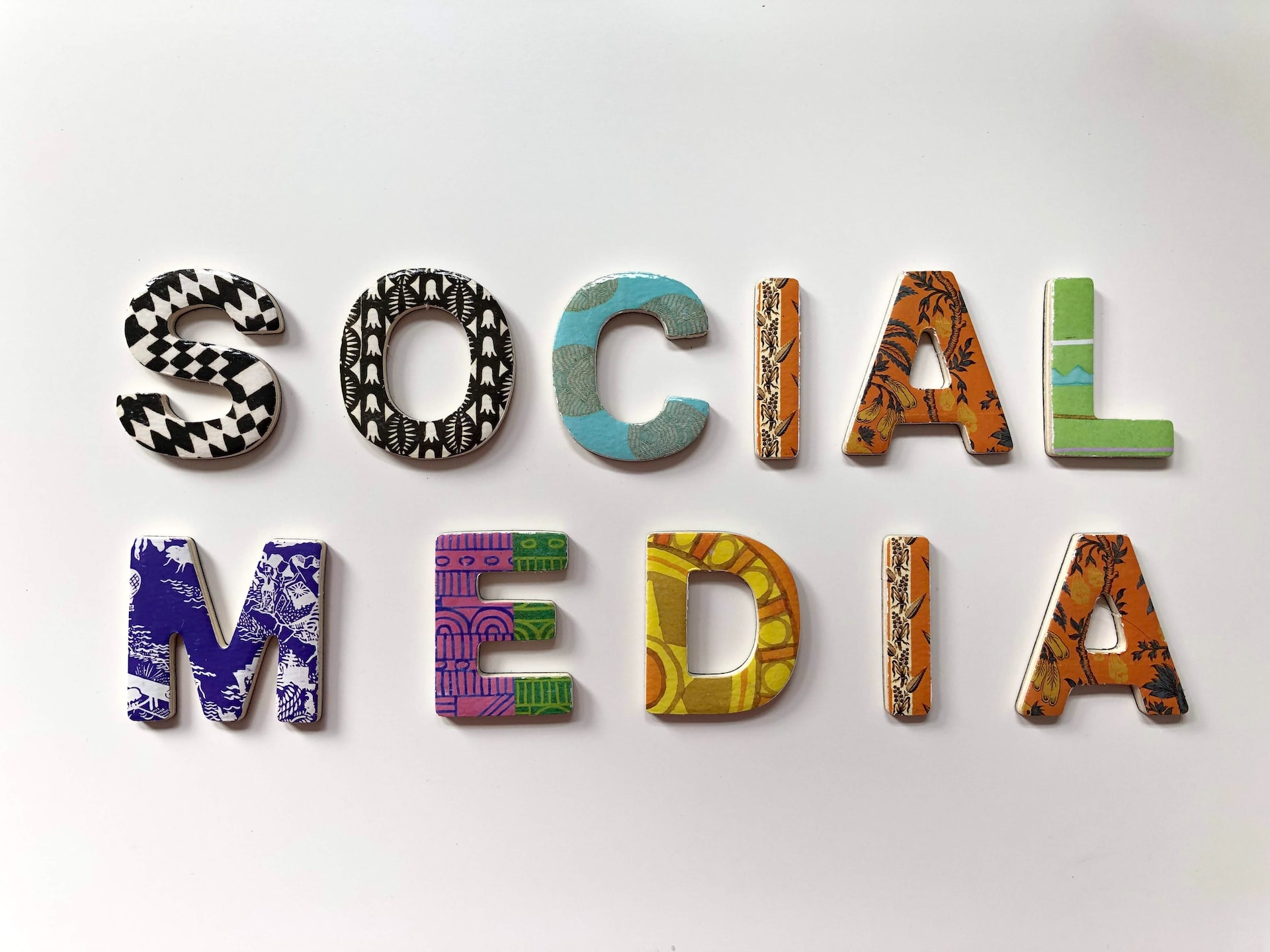 Small and medium businesses (SMBs) are an integral part of the UK's economy, representing 61% of jobs and 52% of turnover.
As a small business owner, you're probably all too familiar with the phrase, "There just aren't enough hours in the day." With countless deadlines and deliverables, you might think that social media marketing is something you don't have time or money for or simply don't need.
If that sounds like you, think again.
Consumers are spending more and more time online, much of it on social media apps. And they're not just talking to friends and family; many people regularly interact with the companies they do business with or are considering engaging with.
Social media is where your customers and prospects are, and they're waiting to hear from you. Social media marketing can connect you directly with your audience to build brand awareness and loyalty and improve lead generation. But that doesn't mean you should just log in and start posting; you need a solid social media marketing strategy to achieve optimal results.
Read on to learn more about the core components of an effective social media marketing strategy.
Understanding the Importance of Social Media Marketing for Small Businesses
Today, social channels are important to every SMB's marketing strategy. Here are a few reasons why:
Creating compelling content and ranking for it on SERPs is just the start; you need to share that content with the right audience and convince the people that are interested in your product or service to come back to your site or visit your store. That's where social media comes in.
Social media is great for boosting sales, but there's much more to it. Any missteps or poor customer experiences can spread through your customer base like wildfire on social channels, ultimately costing you the business you've worked so hard to build. This kind of negative online chatter can be especially devastating if you're not active and engaging on social media yourself, as you won't know about it until it's too late.
Steps to Creating a Social Media Strategy for Small Businesses
1. Choose the Right Social Media Platforms
Sharing the right content with the right individuals requires selecting the right platforms. In their personal lives, consumers use each of the main social platforms in specific ways. Likewise, businesses have started using each platform slightly differently to connect with their target audiences.
It's important to understand that each social media platform has its own "personality," and it's a good idea to be selective rather than try to have a presence everywhere. If you have a primarily younger target audience, TikTok is a great place to be seen, while older demographics are best reached on Facebook and Pinterest.
2. Engage with Customers and Prospects to Build Relationships
Customers are more likely to purchase from a brand after a positive experience on social, so it's vital to regularly engage with your audience on these forums.
Remember, engagement is a two-way street. In addition to outbound posts and outreach, respond to customers promptly to build deeper relationships and sell more.
3. Create a Social Media Content Calendar
Regularly sharing quality content across your social channels is key to engaging your audience and attracting new followers.
The importance of planning can't be understated ‒ if you don't set time aside to plan your social media calendar, you could struggle to find compelling items to share. So, decide how often to post to each social network and profile, create or source quality content to share, and then populate your calendar using a social publishing tool.
4. Choose Your Timing
Many people wonder whether there's a "best" time to post on social media. In our experience, the best approach is to publish content during your optimal send times.
You can find out when this is by analysing your social media sent messages and spotting trends in when posts get the most engagement.
5. Use Eye-catching Visuals
Social posts that include visuals generally get more traction. However, each social network requires different image sizes. If you use the wrong image size, it may appear slightly distorted.
So, be sure to check the requirements for each platform before posting.
6. Include Videos
Video content is a great way to increase your engagement on social channels, and it doesn't need to be expensive or intimidating.
You don't have to hire a film crew – in fact, people generally resonate more with authentic content rather than over-produced clips.
7. Use Organic and Paid Ads
If you find that your organic posts aren't getting the impressions or views you hoped for, you might consider investing in paid options.
Just a small outlay can get you hundreds of new post impressions.
8. Audit Your Social Presence
Whether you've been running your social media accounts for some time or are new at social media marketing, it's important to regularly audit your social presence. This exercise will give you insights into what content is working, where you could improve, which profiles perform best, and more.
How you measure progress will depend on your objectives and industry. It's a good idea to decide which metrics to track before you begin posting. Here are some of the most common social media metrics:
Impressions
The number of times somebody saw your message.
Engagements
The number of times a person has interacted with your message, including:
Likes
Adding to their favourites
Shares
Retweets
Clicks
Replies
Follows
Engagement Rates
The number of engagements divided by the number of impressions.
Visits
The number of times a person visited your profile page.
Mentions
The number of times people mentioned your handle or brand on social.
Followers
The number of people who follow you on social.
9. Manage Your Social Media Reputation
Once you have a flourishing social media presence, be aware that it might not always be plain sailing. What happens if people leave negative comments about your brand, products, or services?
Complaints are unsettling and create friction for both sides of a dispute. Resolving them effectively makes everyone involved feel relieved and satisfied.
How Resolver Can Help
Resolver is a Business Resolution Company working with Government organisations and small and large players in the Banking, Energy, Utilities, Insurance, Automotive, Gaming, and Retail sectors.
Our goal is to assist UK businesses struggling to adapt to the new digital-first reality by providing them with best-in-class digital marketing and customer satisfaction tools, resources, and services.
Based on our expertise in helping thousands of consumers raise complaints, we've developed a suite of digital tools and resources to help companies and customers in a dispute come to a quick and fair resolution.
Resolver Pro will help you:
Manage cases
Collect and analyse customer feedback
Improve customer engagement
Integrate siloed systems
Increase automation
Solving these challenges allows you to understand your audience, drive efficiency, and show how much you value your customers. Our platform has solved these challenges for leading brands.
Resolver is all about simplifying the process of making a complaint and reducing the stress and emotion of the situation for everyone involved. A fair resolution means customers are more likely to return in the future and recommend your brand to others.
Ready to learn more? Get in touch today.