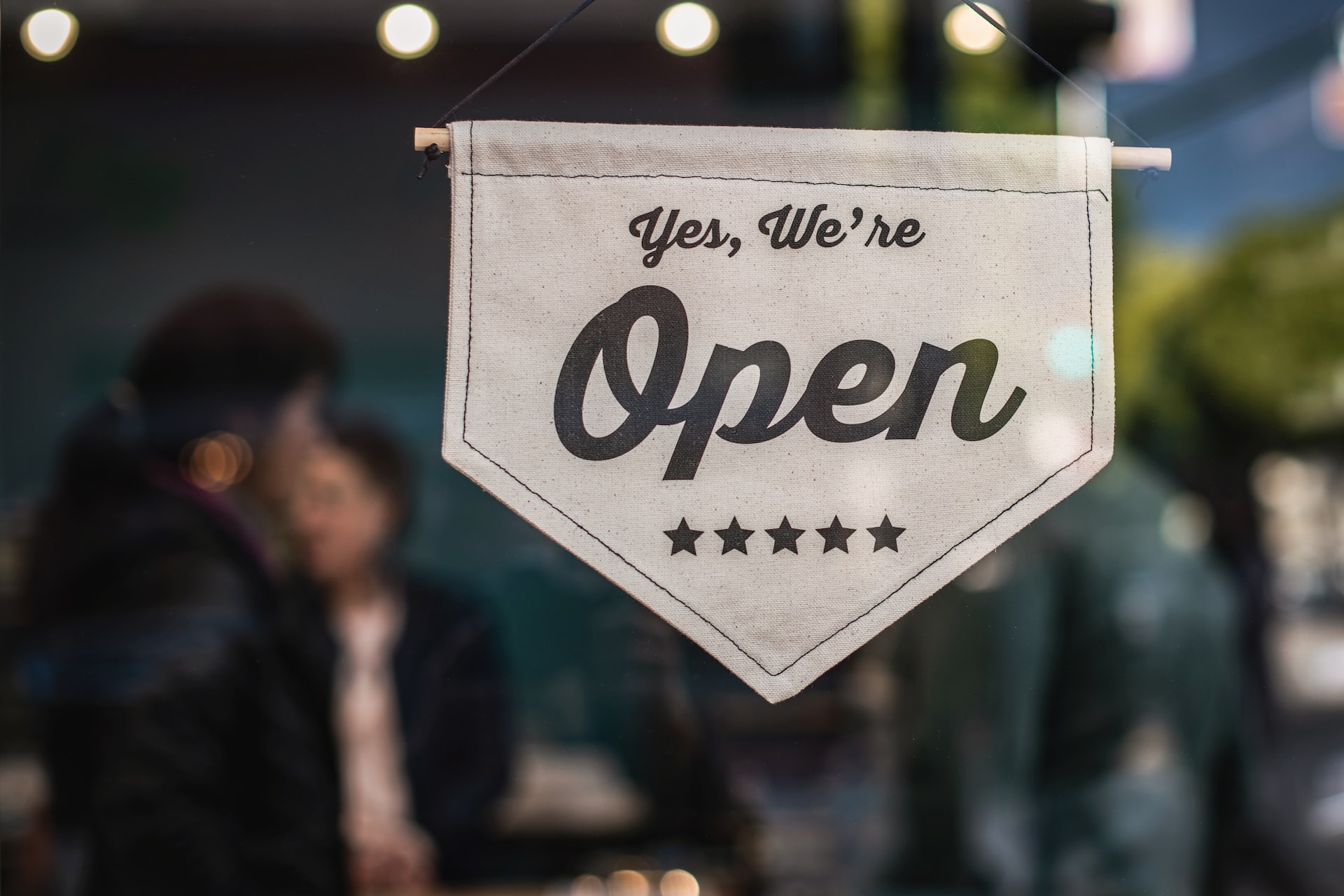 The success of any enterprise depends on making people aware of what you do and persuading them to buy into it. But how can you reach the right people and communicate your message effectively when you're a small business?
In this guide, we'll look at all the tools you need to get started with your small business marketing strategy and share tips and tricks to help you identify your target audience, formulate and execute your marketing plan, and drive sales.
What is Small Business Marketing?
According to the Chartered Institute of Marketing (CIM), which represents the industry, marketing is defined as "the management process responsible for identifying, anticipating, and satisfying customer requirements profitably."
While small businesses bring their own considerations (such as a smaller budget) into play, this definition holds true for companies of any size. It's not simply a question of drawing attention to your products in the marketplace but about building relationships in the long term. Marketing is about creating a connection with people so that you can turn every potential customer into a buyer to grow your business.
The Challenges of Marketing for Small Business Owners
Visibility
So, what's the main challenge of small business marketing? The key is in the word "small." You don't have the brand recognition to compete with big players, so you have to fight harder to be heard.
Remember, however, that you don't have to get a blanket message across to everyone. Instead, target the people who are most likely to want – and buy – your product. This is why it's crucial to identify your audience before you do anything else.
Resources
When you're in the early stages of a small business, you're likely wearing several hats at once, from founder and CEO to customer service adviser. It can be a struggle to find the time to add chief marketing officer and social media executive to that list too. Even once you've started to build a small team around you, limited resources can put the brakes on some of your marketing ambitions.
Then there's the budget to consider. If you're a small business, you just don't have the spending muscle of a large corporation, so it's important to identify opportunities that can deliver ROI quickly and capitalise on those quick wins as you scale.
Complexity
The term "marketing" covers a range of tools, strategies, and disciplines, from PR outreach to social media activity, as well as good old-fashioned in-person networking, and it's only getting more complicated.
Today's marketing mix includes both traditional and digital marketing, with a variety of tools and apps to help you plan, execute, and analyse campaigns. The challenge for a small business is to resist being overwhelmed and to start to plot a course through this ever-changing landscape.
Getting Started With Small Business Marketing
Ahead of creating your marketing plan, building a strong foundation is important. Here's what to do before you start creating marketing materials:
Research Your Target Market
The first step in any marketing strategy is identifying and understanding your audience. While it's essential for any size of business, it's even more critical for small businesses: spreading your net too wide won't deliver the ROI you're looking for, particularly if you're working with a limited budget.
Start your market research, and use focus groups and surveys to get to know your existing customers and the demographic you'll be targeting. How did they find out about you? If they've already shopped with you, what prompted them to make that purchasing decision?
Assess the Competition
What are your competitors up to? Monitoring your competitors will not only help you figure out your place in the market, but it may also provide a shortcut to prospective customers.
What channels are your competitors using? Are they employing any tools or tactics that you've been considering? It's good practice to monitor competitor activity regularly so you can identify any gaps in your marketing calendar or new channels to explore.
Identify Your Value Proposition
Once you've narrowed down your ideal customer and looked at the competition, it's time to drill down into your unique selling proposition (USP). What is your value proposition – the product or service that makes your business stand out in the market and brings value to your customers? What problem are you solving for them, and how are you uniquely positioned to solve it?
Develop Your Brand
Developing your brand is about more than simply articulating your USP. It's important to create a consistent look and feel for your brand. Your brand bible should include design elements such as your brand colours, fonts, logos, and any imagery guidelines, as well as the company tagline, social media bios, and a tone of voice guide.
By speaking with one voice across customer touchpoints and maintaining a cohesive brand image, you'll reinforce your message and land it more effectively.
Set Goals
What are you looking to achieve with your marketing plan? Before you start, set some goals and think about what success looks like. It could be that you want to extend brand awareness, drive traffic and sales, or increase customer engagement.
Once you've identified your goals, you can start putting together a mix of tools and tactics to help you reach them.
Small Business Marketing: In-house, Agency, or Freelancer?
When budgets are tight, it can be tempting to keep everything in-house. However, you might find that marketing becomes a full-time job that you simply don't have time for as a small business owner. And even if you do have a small marketing team, there are likely to be specialist skills that you lack internally.
This is where freelance and marketing agency support comes in. Freelancers are best for specialised tasks – a professional copywriter to craft messaging, for example, or a graphic designer to create your logo – or to fill a gap on an ongoing basis. Agencies typically employ a team of people with a range of different skills, so it can be a good idea to work with an agency on bigger projects, such as planning your marketing calendar for the year or creating hero marketing campaigns.
Even if you choose to keep most of your marketing operations in-house, help is available in the form of online tools and apps that analyse website traffic or automate processes such as scheduling social media posts.
How to Market Your Small Business
While every business is different, there are a few tried-and-tested channels that every small business should consider as part of its marketing effort. Here's how to get started with five of the most popular marketing tools available today:
Content Marketing
Content marketing is one of the most powerful forms of inbound marketing – the so-called "pull" marketing that draws the audience to your website. It takes some effort in the first instance, but the reward is genuinely useful content that can live on your website long term.
The best content attracts, engages, and delights customers who visit your website or social channels. How do you achieve this? First, get to know your customer and identify the most appropriate channels for your content. It's also good practice to think about "pillar" and "cluster" content. Pillar content takes an in-depth look at the big topics where you want to establish your authority, while clusters support this with smaller, more granular pieces around the main topic.
Get it right, and you'll improve your Google ranking, establish authority, grow brand awareness, and ensure customers think of you first when they're in the market for your product or service.
Email Marketing
Marketing strategies are all about building relationships, and that's exactly what email helps you do. Sure, you can use email marketing for short-term sales-driving purposes – such as notifying customers of a promotion or special offer – but it's most effective when you use it to nurture long-term connections with your email base. A best practice email marketing strategy will include a welcome journey for new customers when they first subscribe to brand newsletters, with emails scheduled at regular intervals to give an all-round introduction to the brand.
With the help of a customer relationship management (CRM) system, you can segment your audience according to their age, gender, and location, then target your email messages accordingly. Personalisation, such as personalised subject lines, is another feature of the CRM toolkit that's been found to increase open rates.
Finally, as with any channel, it's important to test and learn as you go, looking at the data to determine how best to engage your audience through email marketing.
Social Media Marketing
The best way to reach your target audience is to meet them where they are, and social media marketing is a powerful tool to help you do this. Every brand needs a social media presence, and by engaging with your customers and prospects on the platforms where they like to spend their time, you'll be able to build a community and strengthen your online reputation.
A great social media campaign starts with defining your goals. These could include generating sales, driving audience engagement, responding to customer queries, or raising brand awareness.
You'll also need to work out what success looks like – key metrics for social media goals include impressions (the number of people who see your content), engagement (how many people interact with it), and the number of followers you have.
Once you have these in place, you can start thinking about the content you'd like to share. Finally, bring it all together in a content calendar to keep your activity on track; share your distribution channels on your website to encourage customers to join you on social media, and make sure to analyse the results so you can double down on what works.
SEO
There's no point in building a beautiful website if your target audience can't find you online. If a customer is searching for, say, "second-hand books in Bristol," and you have an antiquarian bookstore in the city centre, you'll want your website to appear pretty high up on Google's search engine results pages. That's where search engine optimisation (SEO) comes in.
SEO helps boost your ranking on Google and other search engines to drive organic traffic to your website. There are a number of elements to factor into your SEO strategy, including technical SEO (for example, making sure that your website is optimised for mobile devices), links (including internal linking), and content.
Keyword research will help you understand what your target customer is looking for and create useful and relevant content that draws them to your site and keeps them engaged.
Advertising
Paid advertising is one of the more traditional marketing tools out there, and it's still an essential component of any small business's marketing efforts.
Online advertising has opened up a wealth of possibilities, including pay-per-click (PPC) ads. With PPC, you pay a fee every time someone clicks on one of your ads, and you can run them on any number of platforms, including Google and social media platforms. Once your social media plan is up and running, you can start thinking about paid posts.
However, don't forget about traditional advertising. Radio spots, pre-roll podcast ads, print advertising, and out-of-home billboards can also target a specific audience to deliver impressive results. And if your business serves a local market, why not sponsor your local sports team, or advertise with your local chamber of commerce?
8 Marketing Tips for Small Businesses
Ready to start planning your first campaign? Here are some of the best marketing tactics for small businesses:
1. Consider Partnership Marketing
Forming strategic partnerships with other local businesses that have a similar customer base can be a very effective way to connect with your target audience. This could take the form of a co-branded campaign across your social media channels, cross-selling additional products or services, supporting a charity, or holding joint activities at events and festivals.
Seek out companies or charities with similar values to your own, and take the time to nurture your relationship with them.
2. Embrace In-Person Marketing
While online marketing can help a small business reach a wider audience, there's nothing like in-person interaction to build relationships with your customers and meet like-minded business owners.
Consider taking a stand at an industry exhibition or attending a networking event to meet with potential customers face-to-face.
3. Claim Your Business Profiles on Google and Yelp
Building your business pages on Google and Yelp is a quick win, particularly if your target customer is local to your business. Not only will you improve your ranking in search engines and cement your authority online, but you'll also be helping customers find you more easily since registering your business on Google means you'll appear on Google Maps.
4. Encourage Word of Mouth
From Yelp and Google reviews to video testimonials and social media, there are plenty of opportunities for customers to share their experience of shopping with you – essentially providing free marketing. Given how powerful word of mouth can be (after all, customers will feel more confident purchasing from you following a rave review from a friend), this is something to be encouraged.
Leverage customer reviews, social proof, and testimonials across your channels, and nudge customers to leave reviews through in-store QR codes.
5. Measure Your Progress
When you're a small business on a limited budget, it's even more important for every one of your marketing initiatives to deliver a healthy ROI. So make sure that you build analysis into your marketing plans.
Use tools such as Google Analytics to track performance on your website and monitor your email and social media campaigns to find out what's working and figure out how you can do better next time.
6. Create Video Content
Every social media manager knows that video content is one of the most powerful marketing tools at your disposal. It can be surprisingly cost effective to produce and drives engagement at any stage of the customer journey.
Experiment with explainer videos on YouTube, short clips on Instagram Reels, or product videos on your website to see what resonates with your target market.
7. Focus on Customer Retention
Acquiring new customers can be expensive. It's easier to sell to the customers you already have than to convert new ones, which is why customer retention is so important.
Keep in touch with your customers regularly, for example, via email newsletters, and don't neglect customer service. Respond to queries and address any complaints quickly to ensure the best possible customer experience and build a good reputation.
8. Introduce Referral and Loyalty Programmes
Referral and loyalty programmes are a great way to make your customers feel valued and keep them coming back for more.
Use a points system to reward them whenever they shop with you or refer a friend. Not only will you build engagement and drive sales, but you'll also acquire valuable data.
Enhance Your Reputation with Resolver
Small business marketing isn't simply about getting your message out there and introducing people to your product; your reputation has a big part to play, too.
At Resolver, we use consumer data and insights to help resolve disputes so that brands can do better. Get in touch today to discover how our suite of services can help you enhance your reputation and build a stronger, more loyal customer base.