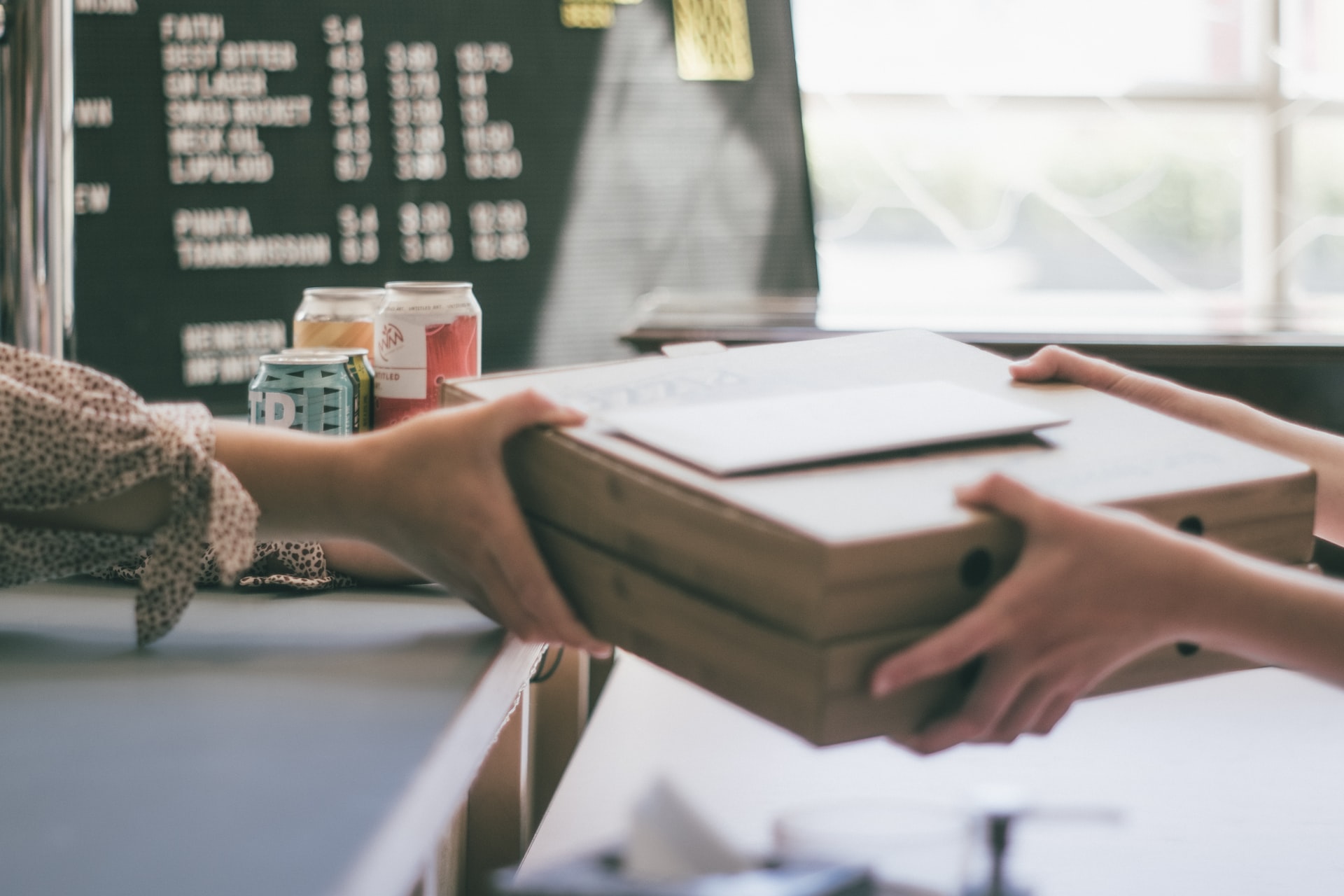 In the digital world, customers' expectations have never been higher. The choices they have – literally at their fingertips – have never been greater. And just a few missteps or indifference (real or perceived) is all it takes for a customer to move on to one of your competitors.
"If you don't appreciate your customers, someone else will." – Jason Langella
Last year, research revealed that customer service complaints in the UK hit their highest level on record, costing British businesses over £9bn a month in lost staff time. Talent shortages and supply chain issues contributed to a 16% rise in customer problems, most of which were related to the quality and reliability of goods and services. At the time, some 17.3% of customers were experiencing product or service issues.
Fast forward to 2023. Businesses have started to feel even more pressure as inflation begins to impact customers' habits. While you can't avoid economic downturns, one way to get your business on a solid footing for success this year is to focus on customer experience management (CXM).
Formulating and executing a sound CXM strategy doesn't need to be complicated or costly. In this article, we'll explore customer experience management from all angles and consider some techniques you can adopt to take yours from good to great.
What is Customer Experience Management?
Bernd Schmitt, renowned consultant and value marketing thinker, defined customer experience management as: "The discipline, methodology and/or process used to comprehensively manage a customer's cross-channel exposure, interaction, and transaction with a company, product, brand or service."
Gartner defines customer experience management as: "The discipline of understanding customers and deploying strategic plans that enable cross-functional efforts and customer-centric culture to improve satisfaction, loyalty, and advocacy."
In recent years, CXM thinking has centred on personalising and orchestrating the entire customer's experience at every stage in their journey, through multiple channels, at scale and in real-time.
What's the Difference Between CRM and CXM?
Many people use the terms CXM and customer relationship management (CRM) interchangeably. While the two concepts are similar, there are important differences. CRM's primary focus is optimising a business's internal processes. CXM takes this a step further by managing customer relationships.
CRM tools generally gather data through manual or batch entry, while CXM supports the real-time flow of information to offer more meaningful insights about customers' preferences and behaviours.
Why Does Customer Experience Management Matter?
There are several compelling reasons to embed CXM into your overarching business strategy. A Forrester study found that positive customer experiences lead to higher revenue growth. Companies that master customer experience are more likely to retain their customers, get more incremental purchases from them, and attract new customers through word of mouth.
"A brand is no longer what we tell the consumer it is – it is what consumers tell each other it is." – Scott D. Cook
Let's take a closer look at some reasons to prioritise customer experience management:
Understand Your Customers Better
CXM gives you a holistic view of your customers' behaviours and preferences across all touchpoints. Using this insight, you can segment your customers into groups and deliver relevant, personalised experiences.
Build Loyalty and Retention
CXM puts you in a position to cultivate deeper, lasting relationships with your customers through relevant and timely product recommendations. Intelligent service and improved operational performance pave the way to increased customer satisfaction and lower customer churn rates.
Measure and Improve
CXM allows you to gather and analyse large volumes of data to gauge the success of your engagement efforts and make more informed customer-centric business decisions.
Improve Your Employee Experience
Another upside to effective customer experience management is that your employees – especially those in marketing, sales, and customer service roles – will benefit from a more pleasant and rewarding work experience.
Understanding the Customer Journey
The customer journey describes all the interactions a person has with your brand, product, or service. It includes direct interactions (such as contacting your customer service team) and indirect interactions (such as hearing about your brand on social media.)
It's vital to understand every customer's experience at each stage of the customer journey if you're seeking to turn business insights into long-term improvement strategies.
Now that we've clarified what customer experience management is and why you should focus on it, let's look at the "how."
6 Steps to Effective Customer Experience Management
Here are our top 6 steps to mastering customer experience management:
1. Be in it for the Long Haul
First and foremost, great customer experience management doesn't happen overnight.
Accept that building a great customer experience strategy isn't a single event or effort. It's something you need to constantly measure, review, and adapt.
2. Be Proactive
Rather than reacting to customer complaints, commit to taking a proactive approach to customer service. Focus on anticipating your customers' needs and building a culture focused on finding solutions and adding value to issues beyond the obvious.
One way to do this is through customer outreach. Engage your customers over the phone or via email and ask them for specific feedback about a product or service. Another tactic is implementing a solid follow-up system after the sale to ensure customers are happy with their purchase or service. You could also run periodic surveys to gauge customer satisfaction and identify new ideas or feedback. These actions will give your customers a positive impression and help you build lasting relationships.
3. Analyse Complaints
According to the UK's Institute of Customer Service, businesses need to shift away from "service recovery" to identifying and fixing the root causes of problems.
Leading brands appreciate complaining customers! Rather than seeing customer complaints as annoying, they recognise them as opportunities to learn and improve. They study data and look for patterns in their customer complaints. Remember, most gripes or negative reviews don't occur in a vacuum; they can provide valuable clues to help you identify areas where you're missing the mark. Once you address those issues, you can reduce the chances of future complaints.
"It takes 20 years to build a reputation and five minutes to ruin it. If you think about that, you'll do things differently." – Warren Buffet
4. Let Your Customers Control Their Narratives
Personalisation is higher than ever on customers' list of expectations. A 2022 Statista report indicated that over 60% of shoppers said that brands that delivered non-personalised content would lose their loyalty.
When engaging with a brand, customers often feel cornered into taking specific actions, making them feel powerless and frustrated. For example, imagine someone calling your customer service number with a simple query. They're forced to use an Interactive Voice Response (IVR) system that's tedious and takes forever to wade through. A better alternative would be to provide them with an AI-driven chatbot, knowledge base, and FAQ section or give them the ability to speak directly with a live service agent. Regardless of how they engage with your customer service team, they'll feel in control of their narrative. That will enhance – rather than detract – their overall experience.
"The most important thing is to obsessively focus on the customer. It's our job every day to make every important aspect of the customer experience a little bit better." – Jeff Bezos
5. Maintain Meaningful Points of Communication
Sending out the occasional marketing email is OK if it drives significant revenue for your business. However, be sure to include non-promotional customer communications, such as product updates and company news bulletins.
You could even include anonymous roundups of some recent customer service issues and what you did to address them as part of these communications.
6. Choose the Right Technologies
Thanks to technological advancements, many tools are available to help you hone your CXM. However, be sure to do your homework. Here are a few questions to ask about any software, platform, or process:
Will it Enrich Your Customer Insights with Real-time Data?
The best CXM tools combine all the data (behavioural, transactional, financial, and operational) accessed from disparate locations into a single, real-time customer profile. The more unified, real-time, and connected your customer profiles are, the deeper and more actionable your insights will be.
Does it Integrate with Your Existing Technology Ecosystem?
Look for CXM providers that offer open and extensible technology platforms. Ideally, the tool should support other customer experience apps and a single data model.
Does it Enable Hyper-personalisation?
Good customer experience management systems allow you to test and optimise personalisation in real time. This means you can build standout experiences faster and at scale.
Will it Orchestrate Cross-channel Customer Journeys?
Your tool should allow you to streamline your customer journeys and design, connect, deliver and manage experiences across multiple channels – from call centres and brick-and-mortar stores to email, social media, the web, and mobile apps.
Does it Protect Your Customers' Privacy?
Look carefully at any CXM technology offering to ensure it has robust data privacy and security capabilities and allows you to comply with industry-specific compliance regulations.
Is it Affordable?
This is one of the most important considerations for small businesses. The trick is finding a product that meets your needs and budget. Many vendors offer different "tiers" of plans from which to choose. With this approach, you can start with a basic option (at a lower price point) and upgrade to a more feature-rich plan as your organisation scales and your budget allows.
Driving Positive Customer Experiences
In a recessionary climate, a sound CXM strategy can help ensure you're well-equipped to face the challenging times that lie ahead. Get to know your customers deeply; they're the key to surviving a recession and ensuring sustainable growth.
In closing, let's reflect on the wise words of Mahatma Gandhi. In a speech in South Africa in 1890, he said this:
"A customer is the most important visitor on our premises. He is not dependent on us. We are dependent on him. He is not an interruption of our work. He is the purpose of it. He is not an outsider of our business. He is part of it. We are not doing him a favour by serving him. He is doing us a favour by giving us the opportunity to do so."
Improve your customer experience and build a strong, loyal customer base with Resolver. We've built our Resolver Pro solution with over nine years of insight from the consumer market to help you enhance your reputation and grow your business. Learn more.